Expert Global Insights at Speed
Connect your internal experts and tap into our global network of 350,000 knowledge assets who can deliver insights on complex questions in minutes
Enquire.ai Works With The World's Leading Businesses
Enquire is on a mission to make organizations knowledge efficient. Combining our patented blend of AI, data science, and human intelligence, we deliver context and analysis faster than any other expert knowledge platform.
Explore Our Solutions
Build a custom knowledge discovery platform.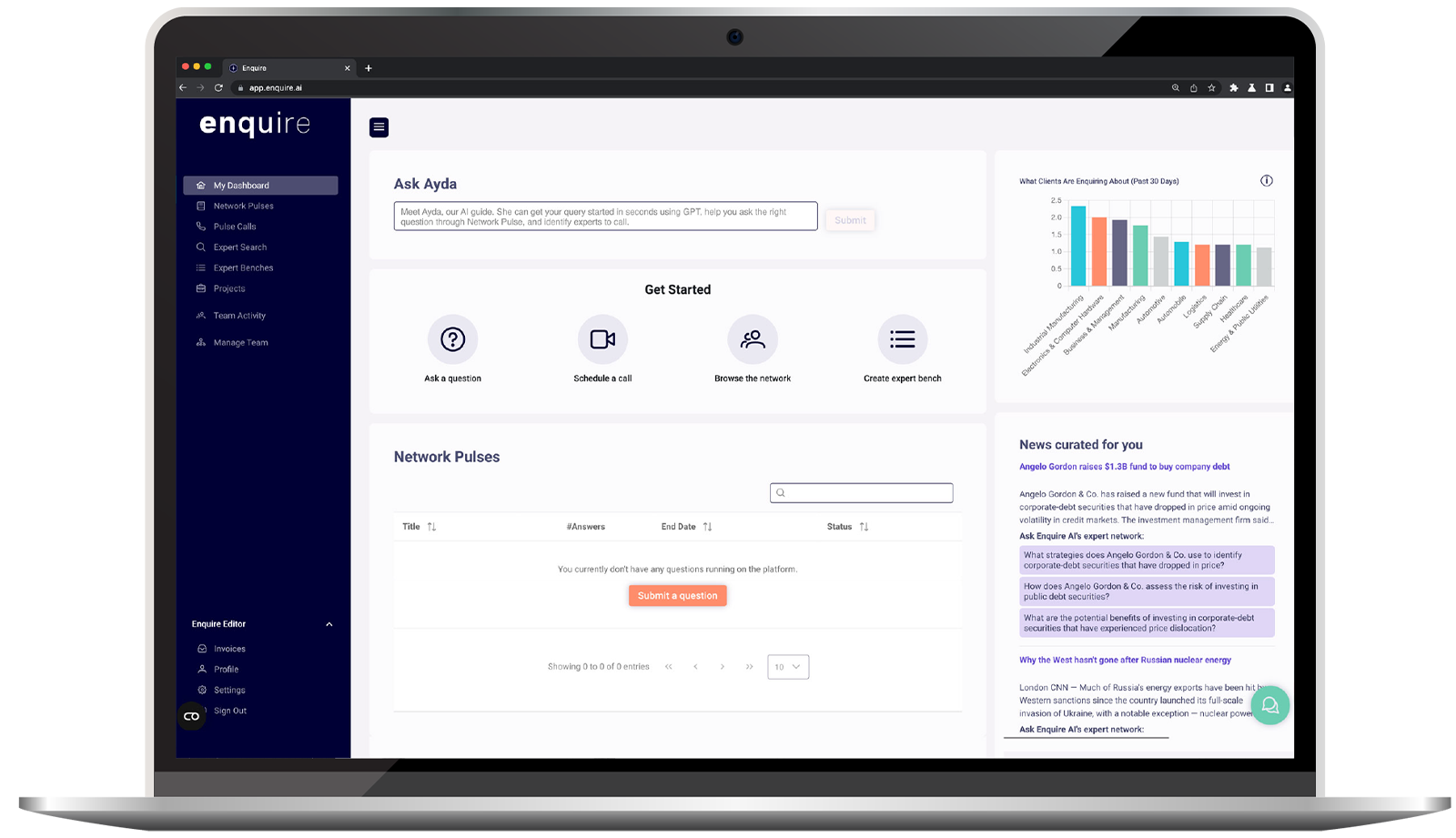 Global knowledge assets at your fingertips


Senior expertise in every country in the world



Insights delivered in minutes



Easily engage experts for projects through our portal
Award Winning Excellence
We are proud of our accomplishments and continue to be empowered by our clients, team, and advisers.
Find Your Solution Today
Our patented AI-powered insights engine provides our clients with a comprehensive toolkit to easily discover, validate and leverage expert knowledge from inside or outside their organizations in real-time.